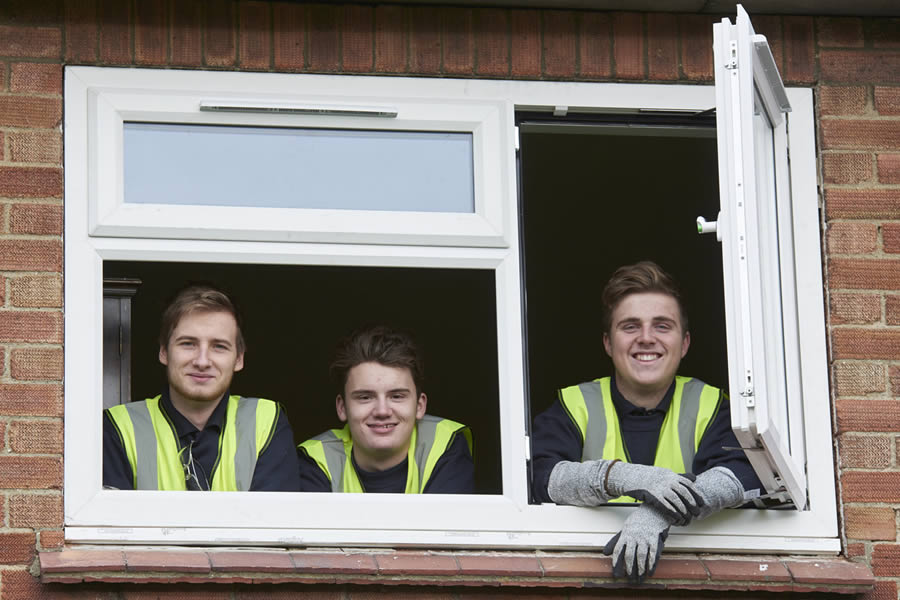 Anglian Building Products Apprenticeship Triple
January 3, 2017
Three new apprentice window installers have started their new careers with Anglian Building Products working from our Norwich Operations Centre.
Anglian are collaborating with TrAC, a specialist construction industry apprenticeship and training provider to ensure that the trainees receive a first class training programme and a high standard of pastoral care and support.
The trainees Oliver King, Tyler Edmunds and Tyler McClinton are working towards an Intermediate Level Apprenticeship which includes an NVQ Level 2 in Fenestration Installation. They will receive on the job training working on projects for a number of Eastern Procurement Ltd framework clients including Norwich City Council, Saffron Housing Trust and Victory Housing Trust.
'We are delighted to have these new apprentices on board and our partnership with TrAC is already proving to be a great asset. We are also evaluating how we can use TrAC 's Apprentice Sharing programme for projects where there is not continuity of works on site.'

Billy Reid, Head of Operations at Anglian Building Products
'We're delighted to be working with Anglian to increase the number of apprentices entering the industry.  By piecing together these opportunities on different contractor projects we hope to continue our success of helping more young people take up apprenticeships and sustainable employment.  This is a perfect example of local collaboration supporting young people into apprenticeships that would otherwise not exist.'

Kerry Linley, Head of Operations at TrAC