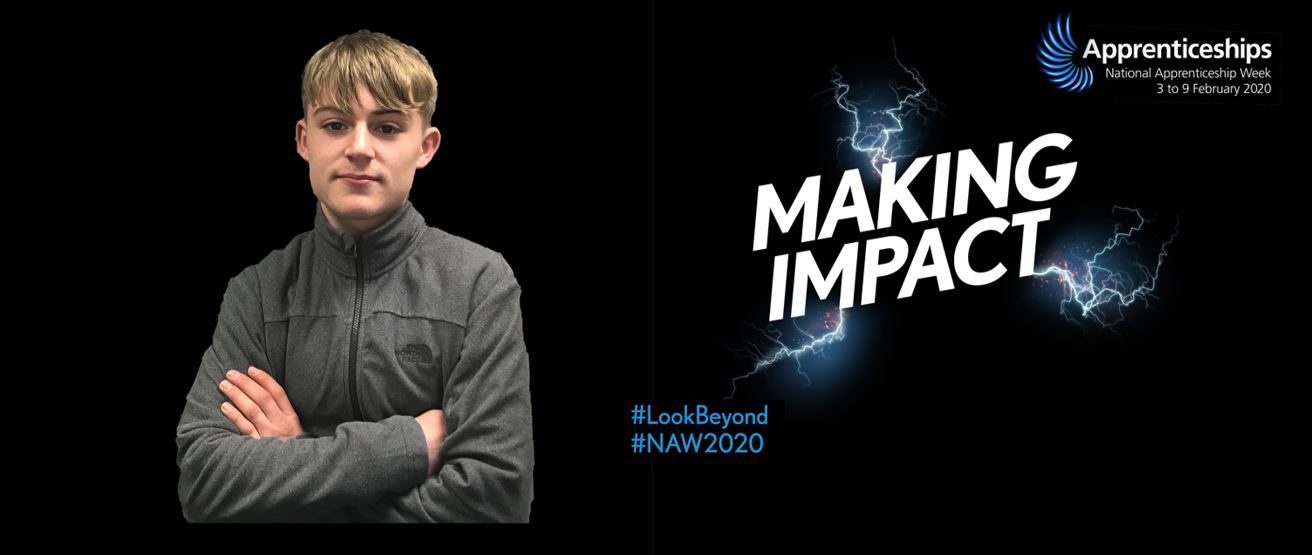 Celebrating Apprentice success!
February 4, 2020
National Apprenticeship Week 2020 takes place 3rd to 9th February 2020.

This annual celebration of apprenticeships will bring the whole apprenticeship community together to celebrate the impact of apprenticeships on individuals, employers and the economy.
Today we speak to Daniel Callaghan, who is an Apprentice within Anglian Building Products.
We are proud to have such a determined and hard-working employee as Daniel Callaghan on board with us. Daniel joined the company in March 2018 as an Apprentice Warehouse Operative and has gone on to complete a second Apprenticeship as a Fenestration Installer.
We caught up with Daniel to find out about his Apprenticeship.
How did you find out about the Anglian Apprenticeships on offer and what made you apply?
I found the vacancy on the Anglian Careers Website. I wanted a chance to work with my hands and earn money at a company that could offer me a career.

How has your role developed/changed over the course of your Apprenticeship?
When I started my Apprenticeship I was in the Warehouse, where learnt about Warehouse procedures. I then went on to learn about Installer requirements and fitting needs. I have learnt a lot from office to fitting procedures.

What new skills have you learnt whilst undertaking your Apprenticeship Programme?
I feel that I am now fully warehouse educated and since starting my Installer training have started to understand how to carry out the fitting of Anglian products.

What do you like most about your career/job role?
I get to go to different places and meet lots of different people, also I learn something new every day as the job is different. 

Tell us about the support you have received from Anglian and your training provider?
I receive lots of support from both the Company and the training provider, so yes, I feel well supported. I also get on well with my colleagues who are always ready to help me should I need it.

You have now moved on to your second Apprenticeship with Anglian. Why did you decide to take this next step?
I wanted to learn a trade with good life prospects and the chance to earn good money in future.

What would you say to other people who are considering an Apprenticeship with Anglian?
I would say go for it! I enjoy it here. It's a big company, I have great colleagues and great future prospects.

Describe your Apprenticeship journey in 3 words.
Enjoyable, fulfilling, challenging.
For more information on available opportunities within Anglian Building Products please visit https://www.anglian-building.co.uk/careers/ or email [email protected]. For all vacancies you can also visit the Anglian career page https://careers.anglianhome.co.uk/ .